Kazakhstan's anti-nuclear initiatives
{YouTube}4IxusQX4uBY{/YouTube}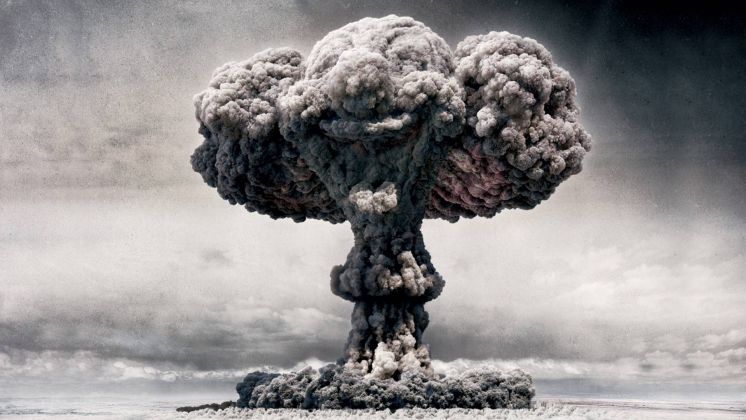 A new international document banning nuclear weapons is being developed in the UN headquarters. It will be a legally binding instrument leading to the total elimination of weapons of mass destruction. International experts, diplomats and non-governmental organization representatives are taking part in developing the important document. Head of Kazakhstan's Center for International Security and Politics Alimzhan Akhmetov is among them.
ALIMZHAN AKMETOV, DIRECTOR, INTERNATIONAL SECURITY AND POLITICS CENTER:
- I am a representive of an NGO. We have registered an analytical Center for International Security and Policy in Kazakhstan this year. In fact, it is a historic event. What has the world community been calling for for many years is to get rid of weapons of mass destruction. Jointly with the world community, Kazakhstan is making enormous efforts in this direction too. The republic is the leader of global, nuclear disarmament.
The decision to prepare the document was made in December 2016 at the UN General Assembly. However, nearly 40 countries did not vote for the development of this Convention. Nevertheless, representatives of 113 countries are set to continue working in this direction, stating that the very existence of atomic weapons is a threat to all mankind. However, despite disagreements on this issue, the UN has expressed hope for progress in creating a nuclear-weapons-free world.
THOMAS HAJNOCZI, PERMANENT REPRESENTATIVE OF AUSTRIA TO UN OFFICE IN GENEVA:
- 72 years after the explosion of nuclear bombs in Hirosima and Nagasaki finally the negotiations on the prohibition of the nuclear bombs has started and the expectations of precisely this to elaborate the Treaty that will prohibit nuclear weapons. Indeed, Kazakhstan is playing a very active and positive role with regard to nuclear disarmament. We have a very good cooperation with Kazakhstan, of course, in this field too.
Source: http://kazakh-tv.kz/en/view/news_kazakhstan/page_184504_antiyadernye-initsiativy-kazakhstana