In Astana experts discussed the need to expand Kazakhstan's initiatives in the area of disarmament and strengthening international security at the UN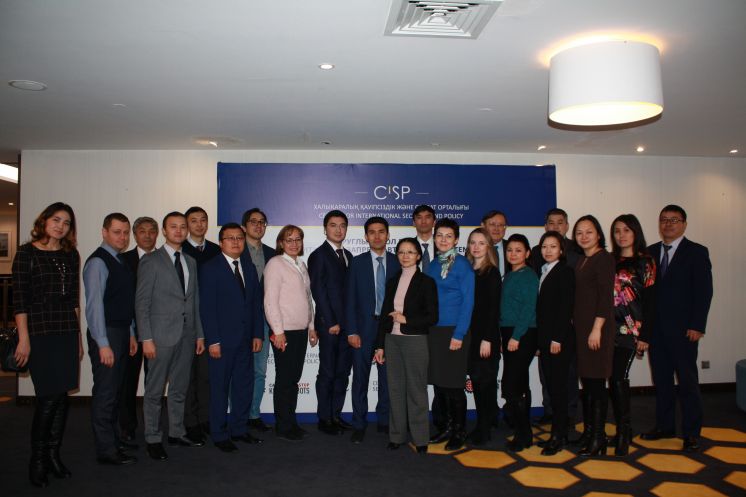 Today a round table took place in Astana to discuss a preventive legal ban of lethal autonomous weapons systems (LAWS). The event was organized by the Kazakhstan Center for International Security and Policy with the support of the international coalition of non-governmental organizations "Campaign to Stop Killer Robots" (www.stopkillerrobots.org) in the framework of advocating Kazakhstan's strategic initiatives in the area of disarmament and strengthening international security.
Alimzhan Akhmetov, director of the Center for International Security and Policy, highlighted in his speech that the need for a preventive legal ban on lethal autonomous weapons systems is becoming ever more important. According to Mr. Akhmetov, Kazakhstan with its active and responsible position on disarmament issues at the UN can significantly assist in advancing the process of developing a legal instrument to preserve meaningful human control in the use of such weapons.
Currently a group of government experts on LAWS works within the framework of the UN Convention on Conventional Weapons. Its main goal is to develop recommendations for the UN member states on the introduction of an appropriate control mechanism of the development and use of such new types of weapons.

According to the participants of the round table that included representatives of leading analytical and military research centers, academic circles andrelevant state bodies, Kazakhstan should join the states that are actively advocating the early introduction of a preventive ban on LAWS (including Austria, Brazil, Chile and others, altogether - 28 states) because the use of artificial intelligence in the military area might lead not only to a crisis in the international humanitarian law, human rights and moral values but it also poses a serious challenge to the very existence of humankind and the urgency of this issue will become apparent over the next 10-20 years.