Lecture of the CISP Director on Nuclear Disarmament at the KAZGUU University named after M.S.Narikbayev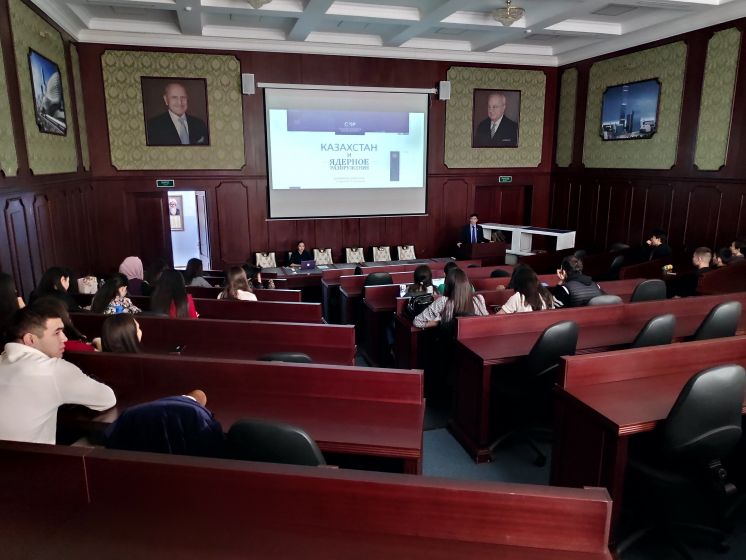 On April 22nd, 2019, the Director of the Center for International Security and Policy AlimzhanAkhmetov delivered a lecture on nuclear disarmament to students of KAZGUU University.  He talked to the participants about the current situation in the area of nuclear disarmament and non-proliferation, about Kazakhstan's initiatives in this matter and about the new Treaty on the Prohibition of Nuclear Weapons.
As part of the lecture, screening of the documentary film "Where the Wind Blew" took place. The documentary demonstrates the disastrous humanitarian consequences of nuclear weapons and talks about the anti-nuclear movement "Nevada-Semipalatinsk".