Regional Seminar on ATT Issues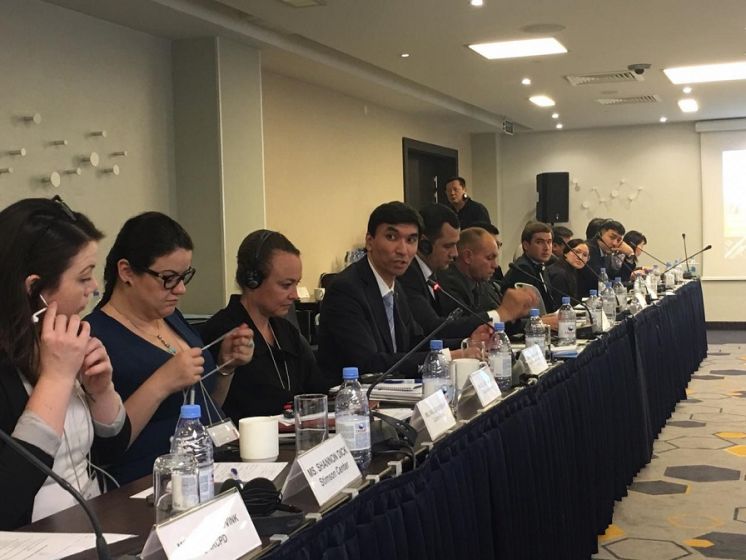 On July 3-4 2019 in Nur-Sultan city director of Center for International Security and Policy Alimzhan Akhmetov participated in regional seminar. The topic of the seminar was universalization and implementation of Arms Trade Treaty.
The event was organized by UN Regional Center for Peace and Disarmament in Asia and the Pacific region with Ministry of International Affairs of Kazakhstan.
The seminar was attended by representatives of government agencies and non-governmental organizations of Kazakhstan, Kyrgyzstan, Tajikistan, Uzbekistan and Mongolia, the secretary of ATT and independent experts as well.
Alimzhan Akhmetov noted in his speech: "A major advantage of participation in this Treaty is that it is the first international treaty in the field of export control… Participation in the Treaty allows to raise the level of the national export control system - if the country has no experience of participation in international export control regimes. If the national export control system is developed and can meet the requirements of the Treaty, then the state's participation in it contributes to regional and international security".
***
The Arms Trade Treaty is a multilateral international treaty governing the export, import, transit and brokering of conventional arms shipments. The Treaty includes conventional weapons: battle tanks; armored combat vehicles; large-calibre artillery systems; combat aircraft; attack helicopters; warships; missiles and missile launchers, small arms and light weapons. The Treaty also covers ammunition, parts and components of conventional weapons.
The treaty was adopted by vote at a meeting of the UN General Assembly in April 2013 and entered into force on December 24, 2014.
Currently, 104 States have ratified the Treaty.
Kazakhstan acceded to the Treaty on December 8, 2017 (entered into force for Kazakhstan on March 8, 2018). Kazakhstan is the only Central Asian state to accede to the Treaty.
More information about the Agreement can be found on the official website https://thearmstradetreaty.org/.