Film screening «Where the Wind Blew» in Moscow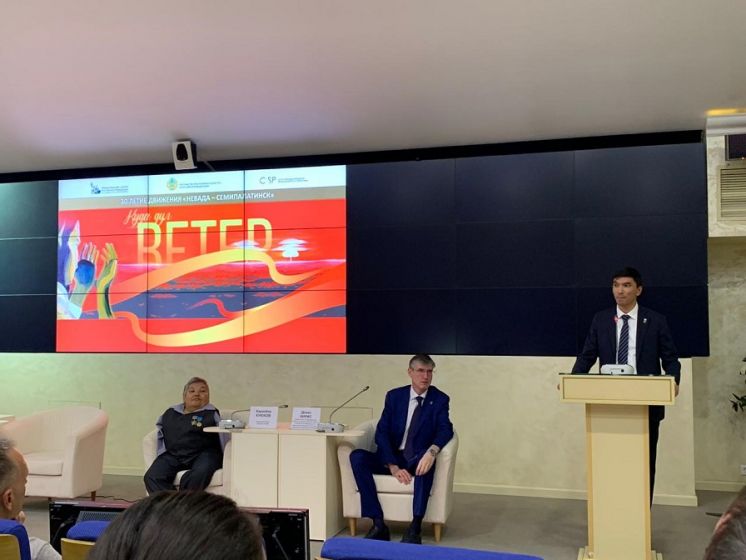 On August 23, in Moscow, with the support of the Embassy of Kazakhstan in Russia and the Public Chamber of the Russian Federation, the documentary film by British director Andre Singer "Where the Wind Blew" has been shown.
One of the main characters of the film - the Honorary Ambassador of the ATOM Project, the outstanding Kazakhstan artist Karipbek Kuyukov took part at the film screening.
The film tells about the catastrophic humanitarian consequences of the nuclear test and the anti-nuclear movement Nevada-Semipalatinsk, which united the peoples of the two warring countries against nuclear weapons.
What do we want to say? - Only the complete destruction of nuclear weapons is the only guarantee of their non-use.