Exhibition of paintings dedicated to the world free of nuclear weapons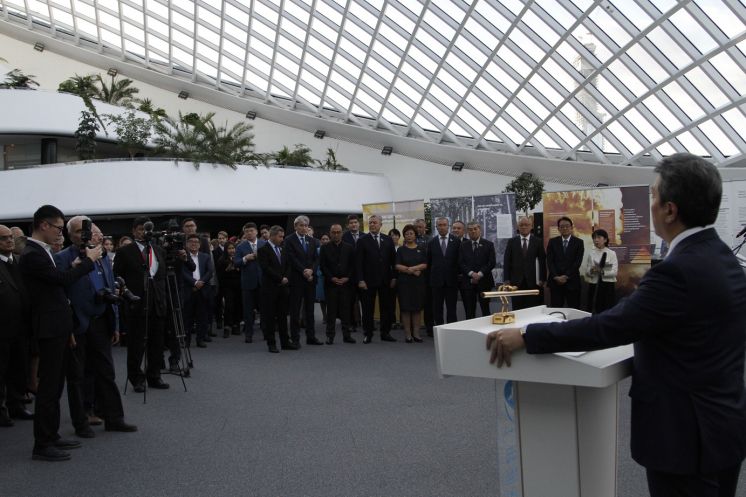 Yesterday, October 1 of this year in the Library of the First President of the Republic of Kazakhstan, an exhibition of paintings has begun – "Everything You Treasure – For a World Free From Nuclear Weapons." The organizers of the exhibition are Soka Gakkai International (SGI) and the International Campaign for the Elimination of Nuclear Weapons (ICAN).
The tragedy of Hiroshima and Nagasaki, and the grave consequences for survivors, and the unstable future of mankind in the nuclear world – it's all fit in only 38 paintings.
"I am convinced that human beings are best able to advance, not when driven by fear of catastrophe, but when guided by the prospect of hope-filled objectives." –  Daisaku Ikeda (president of SGI).
The exhibition runs until October 13 of this year. It's free of charge. Your ID is required to get in.