Participation in the Moscow Nonproliferation Conference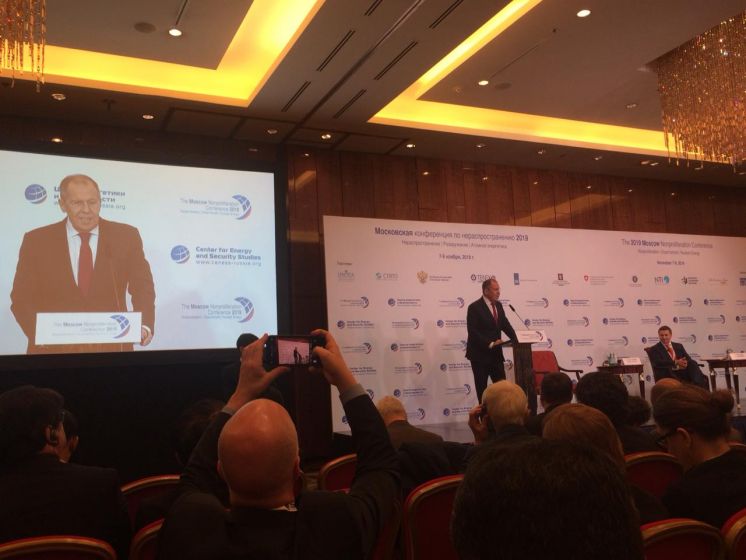 November 7-9, this year in Moscow, the director of the Center for International Security and Policy Alimzhan Akhmetov participated in the Moscow Nonproliferation Conference.
The conference was attended by about 300 experts from 38 countries.
During the two days of the Conference, experts discussed the prospects and challenges of the non-proliferation regime, the upcoming NPT Review Conference in 2020, regional aspects of international security (Korean Peninsula, South Asia) and other issues.
The conference was organized by the Center for Energy and Security Studies.
---
 The Moscow Nonproliferation Conference (Nuclear Energy, Disarmament, Nonproliferation) is one of the world's largest forums on nuclear issues. Since its inception in 2010, the MNC has gained prominence as a leading platform where officials, diplomats and members of the expert community from all stakeholder countries can engage in a constructive dialogue, present their views and findings, and share ideas during plenary sessions and on the sidelines of the event.